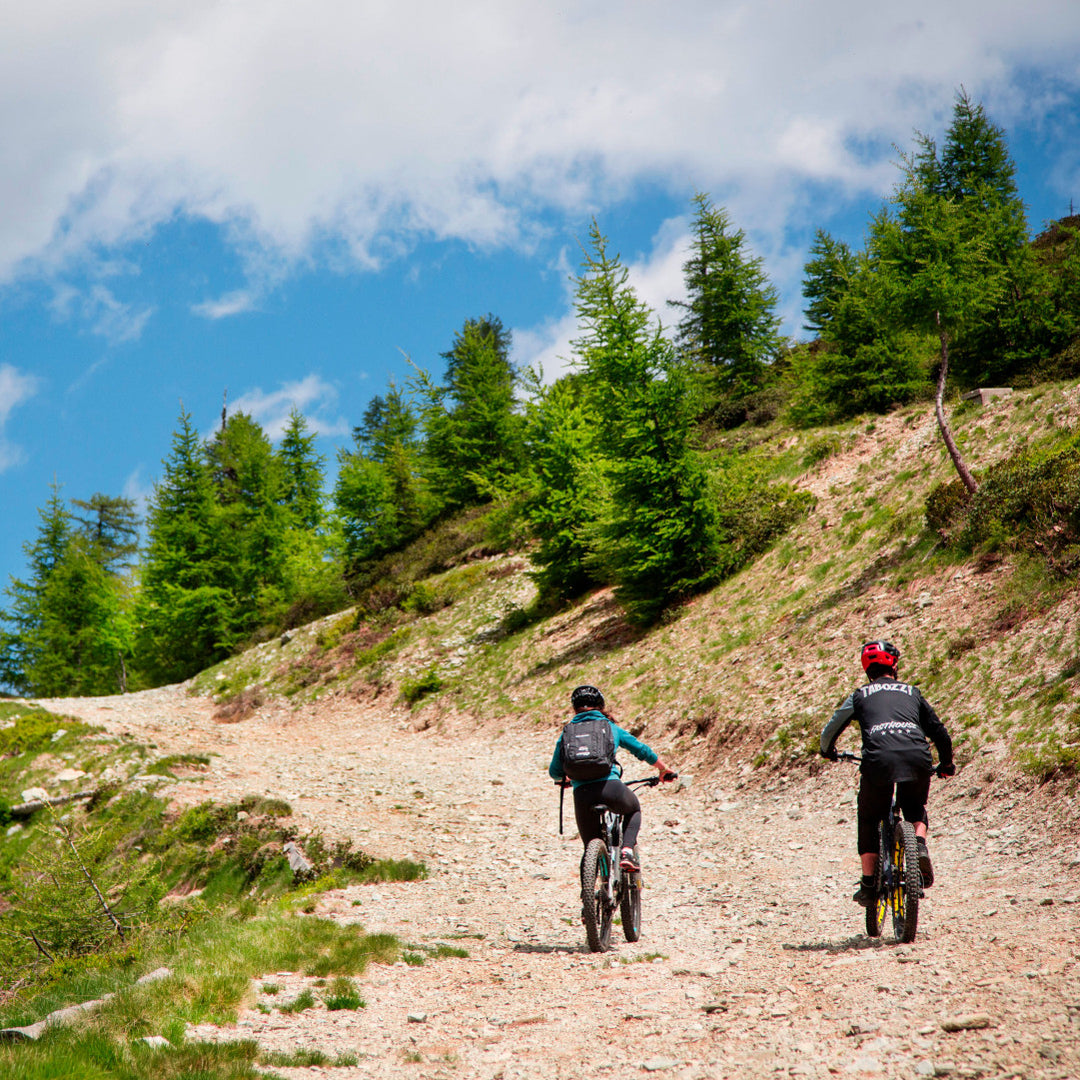 Tour of the Vigezzo Valley - July/August: Saturday
Regular price
€80,00
/
Tax included.
---
DURATION: ALL DAY
Departure from Prestinone , meeting place will be the departure of the Piana di Vigezzo cable car in front of the e-bike rental, where we will immediately begin the climb towards Alpe Blitz , passing through the municipality of Craveggia.
We will cross a short stretch of path and then join an easy dirt road that leads to the municipality of Villette; having crossed the town we will travel along a historic mule track that will lead us to the center of Re , passing, at the end of the route, by the splendid Sanctuary of the "Madonna del Sangue".
We will then head towards the "Druogno - Re "Pineta" cycle path, crossing the centuries-old Sweater Bridge, to reach the "La Baitina" restaurant in Druogno along the entire cycle path, where we will have a delicious lunch break and recharge the E-bikes.
From here we will set off again in the direction of Coimo, passing through the municipality of Orcesco, pedaling through the splendid beech woods of the cycle path.
We are now ready to begin our return, still passing through the villages of Buttogno, Crana and Toceno.
THE PRICE INCLUDES:
E-Bike rental
MTB guide
Lunch at the "Baitina" of Druogno
*Children are intended as persons up to 12 years of age