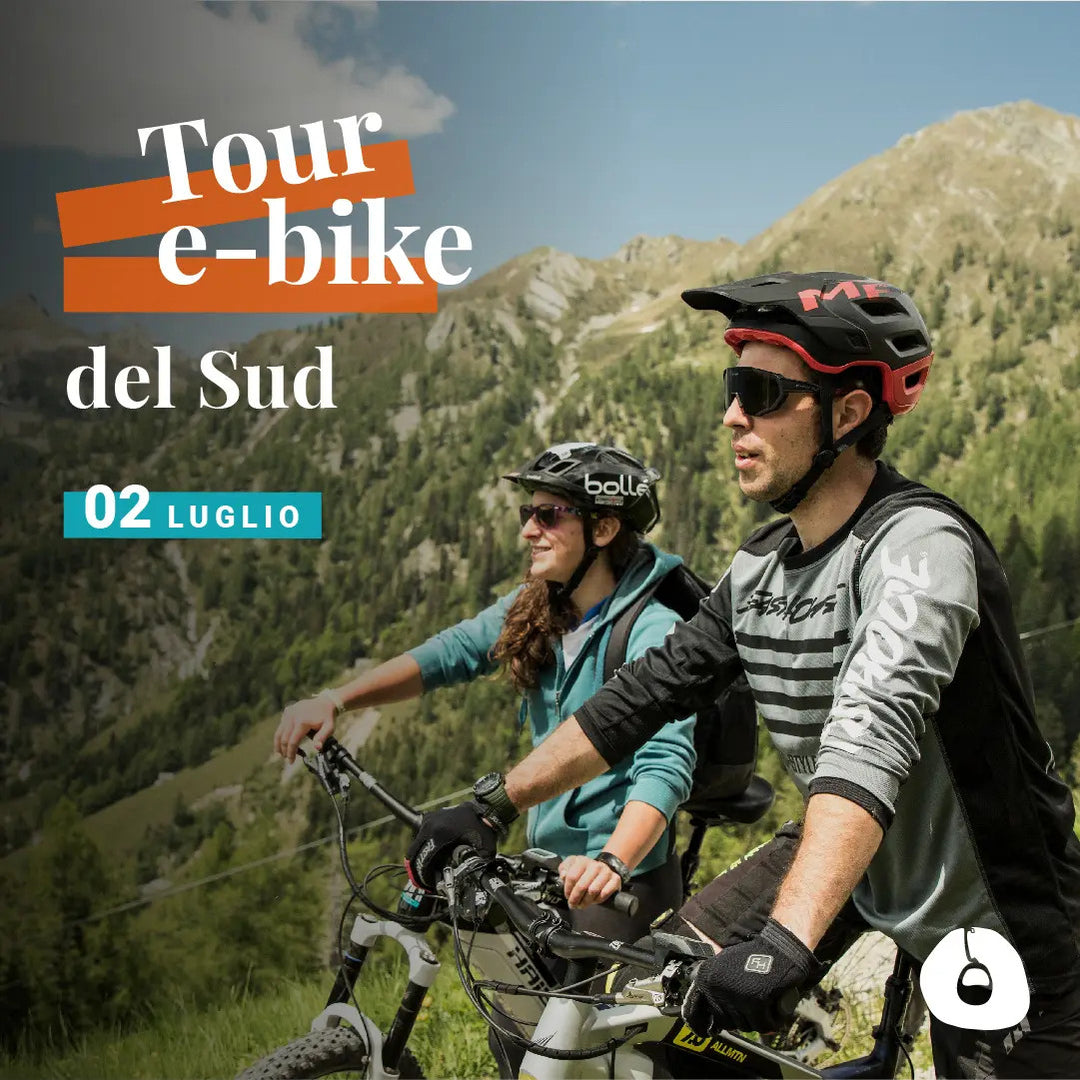 Southern Tour
Regular price
€50,00
/
Tax included.
---
Who accepts the challenge?
40.7 km, 1,588 m in altitude on a bike!
A tour to visit two beautiful and picturesque valleys south of the Vigezzo Valley: Val Cannobina and Val Loana.
We will start from Prestinone, heading towards Malesco to face the first climb towards Val Cannobina, passing through Pian dei Sali (WWF Oasis) where there will be the first choice of route:

the more experienced can choose to take a further climb to reach Finero descending from a more demanding trail;
the less experienced, on the other hand, will continue along the road and will go around the alleys of the beautiful village of Finero to then rejoin the other group and continue the tour.
We will pedal all together on a panoramic road, to then begin the second climb that leads to the village of Cursolo where, passing through the picturesque alleys of the village, we will reach Via Borromea. On this historic mule track that connected Val Vigezzo to Cannobio (the last town on the Piedmontese shores of Lake Maggiore before the border with Switzerland), we find some panoramic points that allow us to look towards the wild mountains of the Valgrande National Park.
Here the route develops on slight up and down slopes up to the beautiful village of Orasso, from where we will take up the Cannobina to return towards Val Vigezzo.
Once back in Pian dei Sali, the more experienced will be able to reach Alpe Laurenzo and descend from one of the most beautiful and enjoyable paths in the valley, while for those who choose a more peaceful ride there is a flat ring at Pian dei Sali, to then rejoin with the remaining group in Malesco. Through the Druogno-Re "Pineta" cycle path, we will go to the Golf of Santa Maria Maggiore where a tasty snack will await us and we will recharge the bike batteries.

After the break, we will set off again to discover the Val Loana and skirting the Loana stream in the middle of a wonderful beech forest, facing a regular and never too steep climb we will reach Alpe Cortino. From here we will return to the starting point; for the more experienced it will again be possible to choose a more adrenaline-pumping path for the return to the valley, for those who instead choose the more peaceful ride we will follow a mule track on slight slopes that will take us back towards the valley.