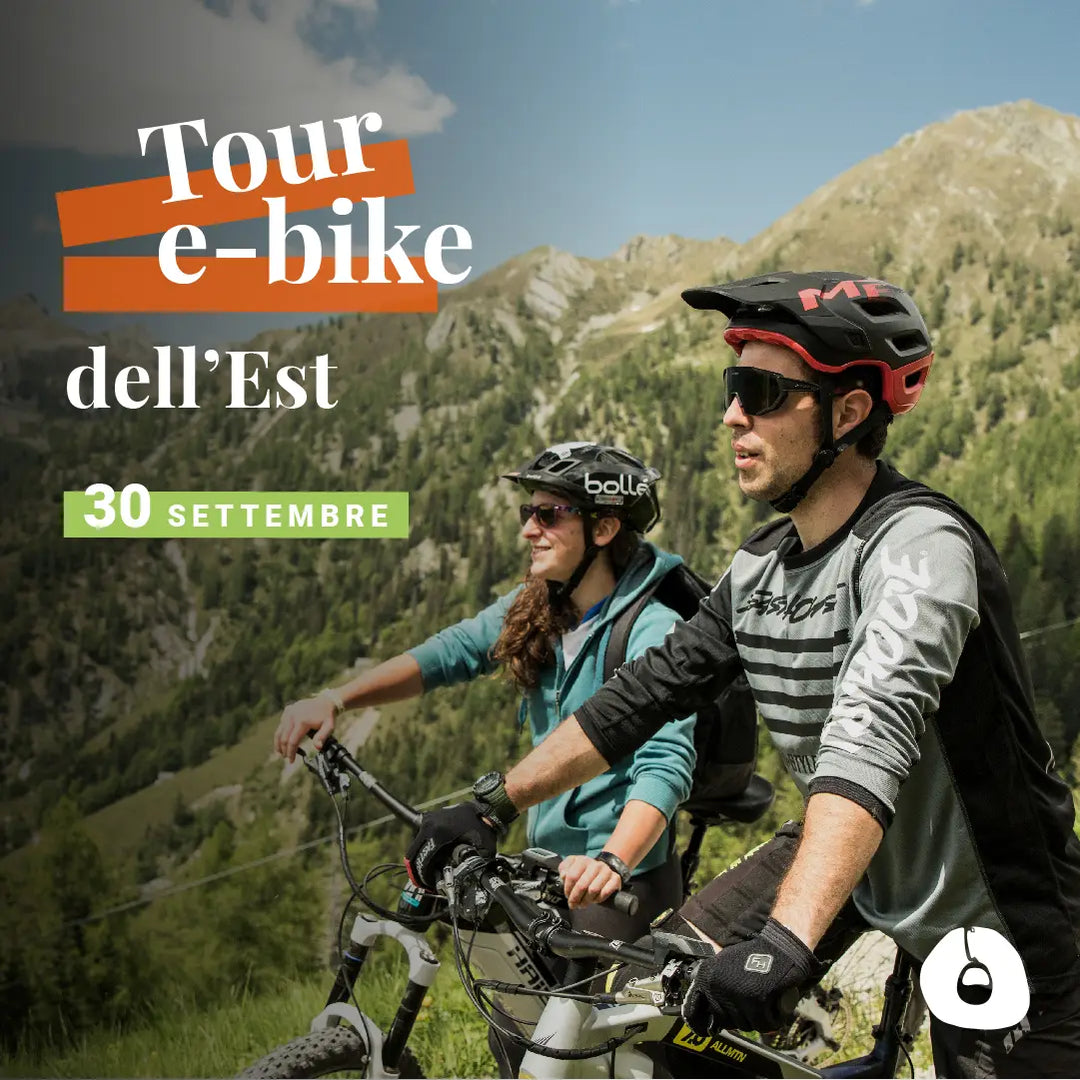 Tour of the East
Regular price
€50,00
/
Tax included.
---
Who accepts the challenge? 
37 km, 1,400 meters in altitude on a bike! Discover the fascinating E-bike excursion among the panoramas of the Vigezzo Valley .

Starting from Prestinone, the tour begins immediately with the first climb where, passing through the municipality of Craveggia, you head towards Alpe Blitz .
From here we will continue towards Villette-Folsogno along an easy dirt road and then following a path that connects the two villages, the more experienced can alternatively take a more technical path that leads directly from the Blitz to the village of Folsogno, passing through the pasture of La Cailina.
Once in Folsogno, continue along a path that goes up and down in the pine forest leading to the paved road up to Dissimo , a village at the foot of Monte di Dissimo which will be the destination for a panoramic lunch break!
From Dissimo we therefore continue towards Olgia, where after a few km the climb will begin which, first on asphalt and then on a dirt road, will lead us to our panoramic destination of Monte di Dissimo . Here the breathtaking panorama will allow you to see beyond the Swiss border and admire the eastern part of the Vigezzo Valley and the Sanctuary of the Madonna del Sangue di Re from above .
After the break we prepare for the return, where to return to the village of Dissimo we will propose 3 different routes of different levels.
Once in Dissimo, return by road to Re and then take the Druogno – Re "Pineta" cycle path to Siberia, to then return to Prestinone, the starting point of the tour.