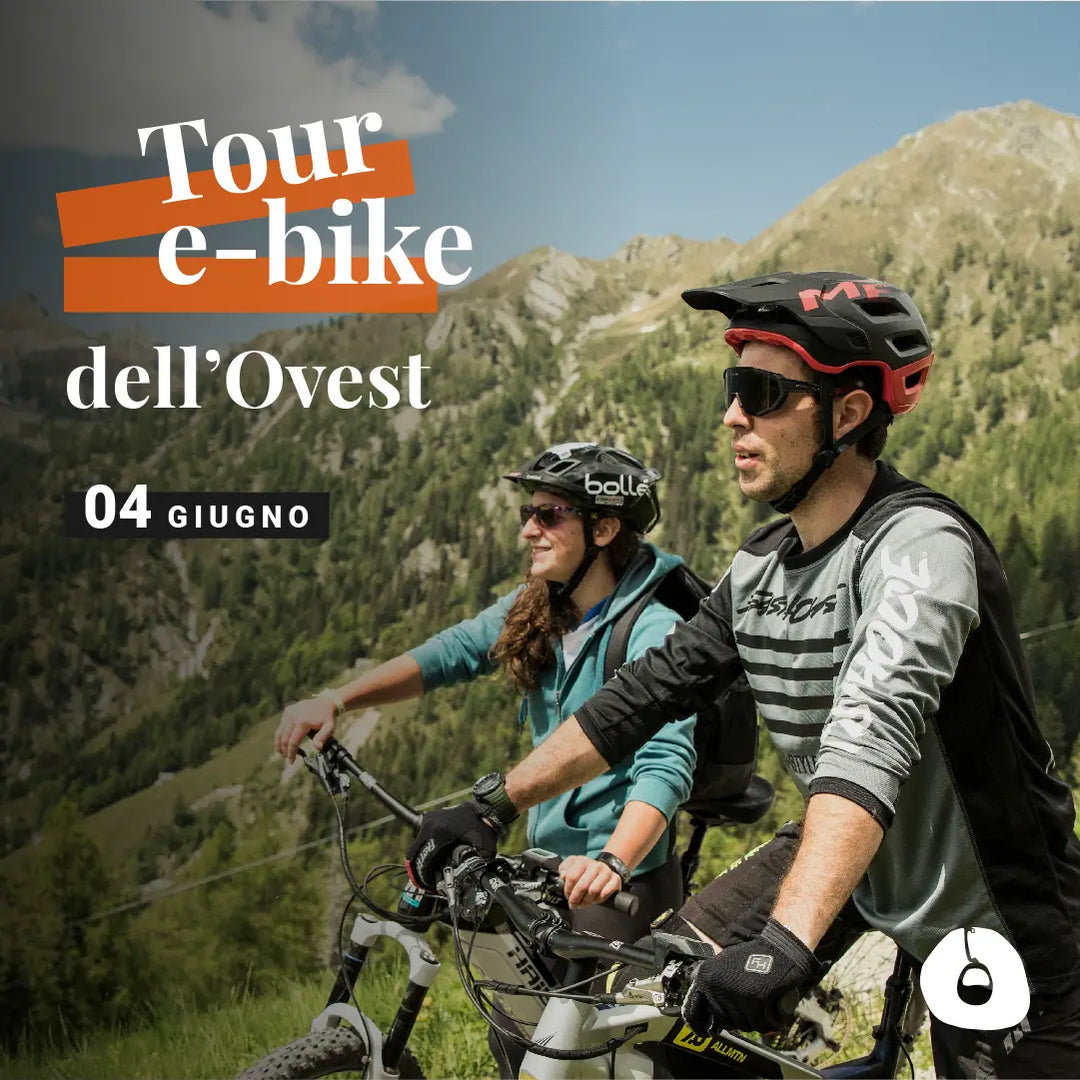 Tour of the West
Regular price
€50,00
/
Tax included.
---
Who accepts the challenge? 
46 km, 1,618 meters in altitude on a bike!

A long, beautiful and very varied ride that crosses all types of terrain, from asphalt to dirt roads and stretches of single track. Starting from Prestinone, head towards Druogno using the Druogno - Re "Pineta" cycle path, from here continue towards Sasseglio where the cut on the cycle path begins which (first on asphalt then on dirt) leads to Coimo, then you descend towards state road 337 up to Ca' Turbin, once in front of the tunnel, turn left to continue the route on a dirt road which, mainly downhill but with some uphill stretches, leads to the village of Trontano. From here begins a beautiful panoramic asphalt descent with a view of Domodossola, which leads to Masera passing through beautiful vineyards; for the more experienced it will be possible to go down to Masera via a single track: a more adrenaline-pumping descent! We will then go up the paved road to reach the "Divin Porcello" refreshment point where we will take a break and, enjoying cold cuts and typical Ossola dishes, we will recharge the bike batteries.

After the break we will continue for a climb on asphalt of about 12 km (1200 meters in altitude), which passes by the beautiful lake of Onzo and leads up to the pastures of Fobello and Pescia. Once you reach Alpe Pescia there will be two options again, one provides for a further short climb to reach a beautiful panoramic point from which you will take a technical and more demanding trail that will lead you to the same road as the second option which, directly from Alpe , leads downhill towards Coimo, initially on asphalt which then becomes a dirt road up to Travello, where keeping to the left and following Alpe Varcaia – Coimo we will return to the starting point.